What is Animation?
Animation is the art of bringing life to still images, drawings or computer graphics, by applying various techniques, technologies, and software programs. The process of creating animations involves designing and generating a series of sequential images or frames, that when played in a rapid sequence, create the illusion of movement. Animations can be created by hand-drawn, stop-motion, 2D or 3D computer-generated imagery (CGI), or a combination of these techniques. Animations are widely used in various industries such as film, television, advertising, video games, education, and more.
Animation requires a blend of creativity, storytelling, and technical skills. A typical animation curriculum covers various topics, such as animation principles, storytelling, character design, modeling, rigging, texturing, lighting, compositing, and more. Animation programs provide hands-on training using industry-standard software tools such as Adobe Animate, Toon Boom Harmony, Autodesk Maya, and Blender. Graduates of animation programs can pursue careers as animators, 3D modelers, motion graphics designers, character designers, storyboard artists, visual effects artists, and more.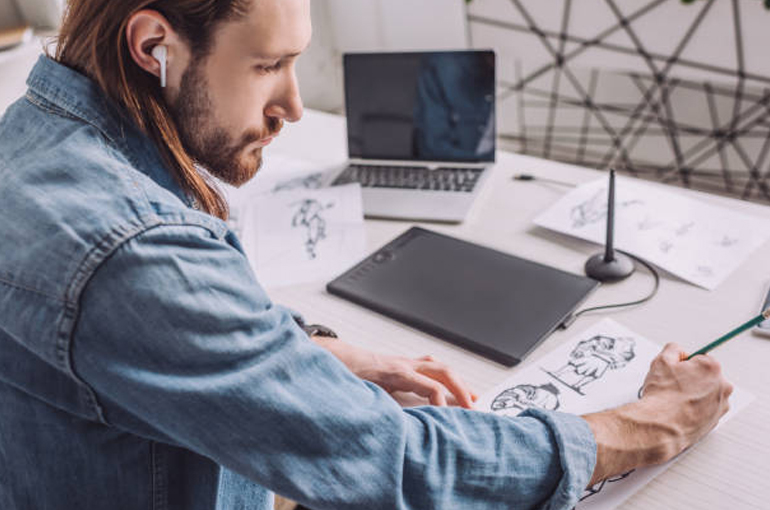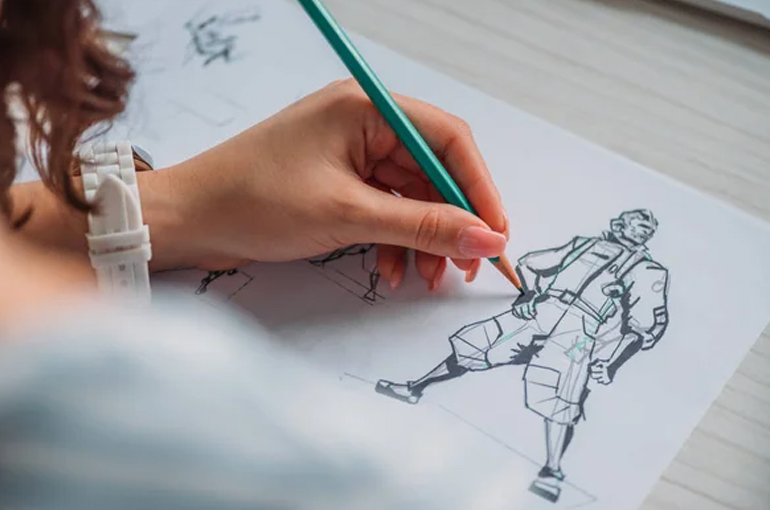 Job Opportunities
2D Animator
3D Animator
Storyboard Artist
Visual Effects Artist
Game Designer
Motion Graphics Designer
Stop Motion Animator
Layout Artist
Art Director
Certifications
Course Evaluation:
Students having less than 95% of class participation/attendance of a month will be considered as discontinued & No leave certificates will be entertained. Attendance will be reviewed every month. Certificate will be issued only after appearing the final examination which will be held after completion of the Course.
Numerical Scale Grade
| percentage | Grade | Remarks |
| --- | --- | --- |
| 85 - 100% | S | All requirements completed to a high level. Significant individual initiative demonstrated in activity selection and completion. |
| 75 – 84 % | A | All requirements completed to a high level. |
| 65 – 74 % | B | Satisfactory, successful and respectable completion of requirements. Average completion of requirements |
| 65 – 74 % | B | Satisfactory, successful and respectable completion of requirements. Average completion of requirements |
| 55 – 64 % | C | Satisfactory, successful and respectable completion of requirements. Average completion of requirements |
| 50 – 54 % | D | Low level, below average completion requirements |
| Below 50 % | F | Failure to meet objectives and complete requirements. |