What is IOS Development?
iOS app development involves the creation of software applications that run on Apple's iOS operating system. Developers must have a deep understanding of programming languages like Swift and Objective-C, as well as the tools and frameworks provided by Apple, such as Xcode and Cocoa Touch. The development process usually begins with the creation of a wireframe or prototype, which provides a blueprint for the app's user interface and functionality.
Once the wireframe is complete, developers can begin coding the app, integrating user interface elements, features, and third-party libraries. They must also test and debug the app to ensure it is stable and functional across different devices and operating system versions. Finally, the app must be submitted to the App Store for review and approval before it can be made available to users.
Overall, iOS app development requires a high level of technical skill and attention to detail. However, with the right knowledge and experience, developers can create engaging, user-friendly apps that run smoothly on Apple's mobile devices and offer a seamless user experience.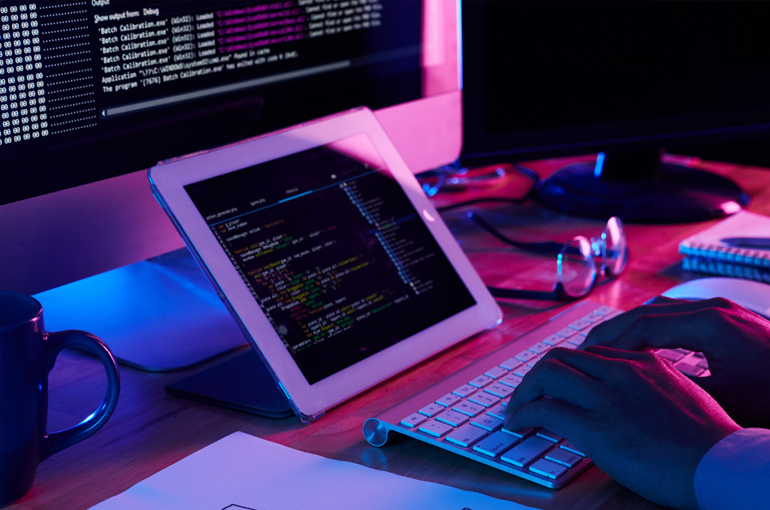 Job Opportunities
iOS Developer
Mobile App Developer
Software Engineer
UX/UI Designer
QA Engineer
Android Product Manager
Mobile App Tester
Certifications
Course Evaluation:
Students having less than 95% of class participation/attendance of a month will be considered as discontinued & No leave certificates will be entertained. Attendance will be reviewed every month. Certificate will be issued only after appearing the final examination which will be held after completion of the Course.
Numerical Scale Grade
| percentage | Grade | Remarks |
| --- | --- | --- |
| 85 - 100% | S | All requirements completed to a high level. Significant individual initiative demonstrated in activity selection and completion. |
| 75 – 84 % | A | All requirements completed to a high level. |
| 65 – 74 % | B | Satisfactory, successful and respectable completion of requirements. Average completion of requirements |
| 65 – 74 % | B | Satisfactory, successful and respectable completion of requirements. Average completion of requirements |
| 55 – 64 % | C | Satisfactory, successful and respectable completion of requirements. Average completion of requirements |
| 50 – 54 % | D | Low level, below average completion requirements |
| Below 50 % | F | Failure to meet objectives and complete requirements. |