What is Sap Software?
SAP (Systems, Applications, and Products in Data Processing) is a multinational software corporation that provides enterprise resource planning (ERP) software to businesses of all sizes. SAP's ERP software is designed to manage a company's core business processes, including financials, logistics, human resources, procurement, and supply chain management.
SAP's ERP software is based on a modular structure, which means that companies can purchase and use only the modules that they need, allowing them to tailor the software to their specific needs. The software is highly customizable and can be configured to meet the unique requirements of each individual business.
In addition to ERP software, SAP also provides a wide range of other enterprise software solutions, including customer relationship management (CRM), supply chain management (SCM), and product lifecycle management (PLM) software. The company also offers a range of business intelligence and analytics tools, allowing businesses to gain valuable insights into their operations and make data-driven decisions.
SAP is used by businesses of all sizes, from small startups to large multinational corporations, and has a significant presence in a wide range of industries, including manufacturing, retail, healthcare, finance, and more. With its broad range of software solutions and extensive global presence, SAP is one of the leading providers of enterprise software in the world.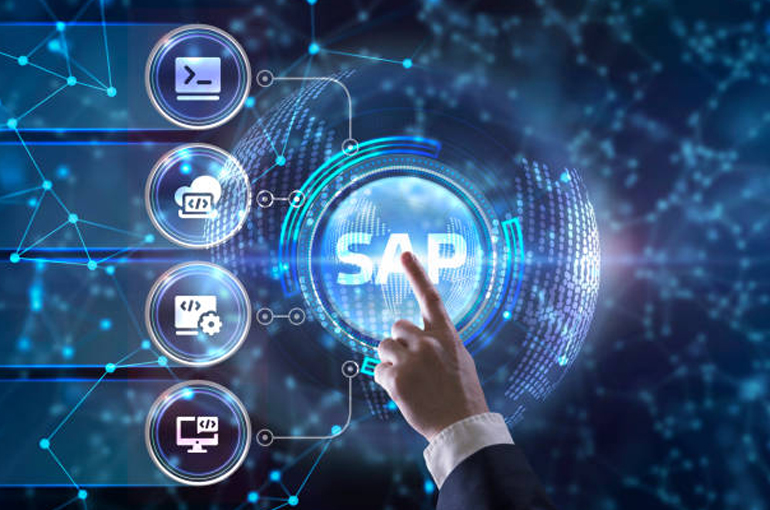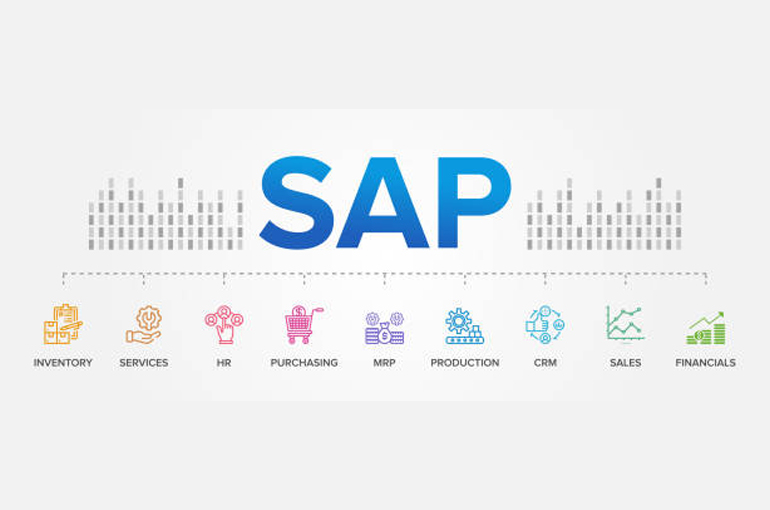 Job Opportunities
SAP Consultant
SAP Developer
SAP Project Manager
SAP Business Analyst
SAP Administrator
SAP Trainer
Certifications
Course Evaluation:
Students having less than 95% of class participation/attendance of a month will be considered as discontinued & No leave certificates will be entertained. Attendance will be reviewed every month. Certificate will be issued only after appearing the final examination which will be held after completion of the Course.
Numerical Scale Grade
| percentage | Grade | Remarks |
| --- | --- | --- |
| 85 - 100% | S | All requirements completed to a high level. Significant individual initiative demonstrated in activity selection and completion. |
| 75 – 84 % | A | All requirements completed to a high level. |
| 65 – 74 % | B | Satisfactory, successful and respectable completion of requirements. Average completion of requirements |
| 65 – 74 % | B | Satisfactory, successful and respectable completion of requirements. Average completion of requirements |
| 55 – 64 % | C | Satisfactory, successful and respectable completion of requirements. Average completion of requirements |
| 50 – 54 % | D | Low level, below average completion requirements |
| Below 50 % | F | Failure to meet objectives and complete requirements. |